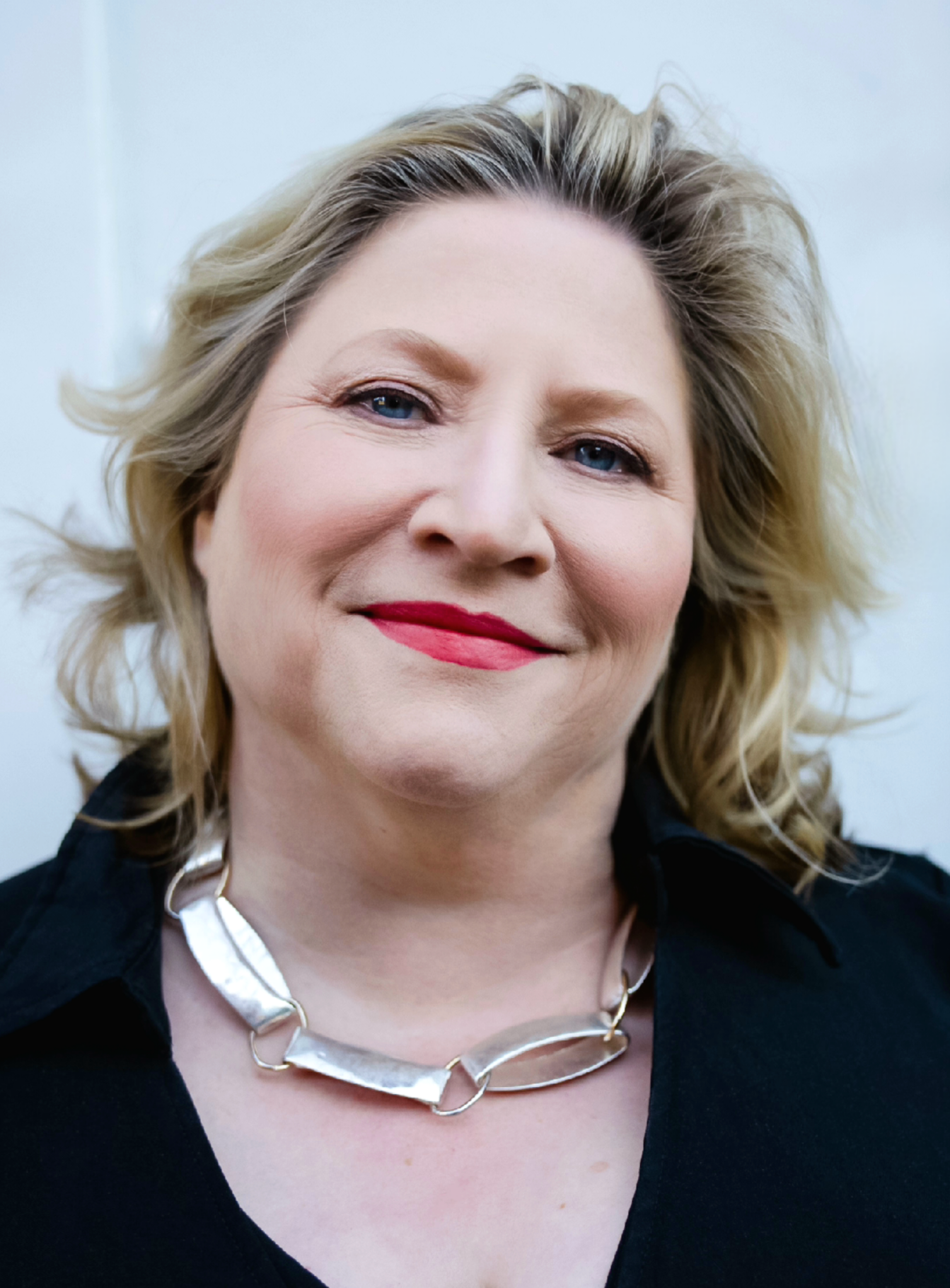 Book this Speaker
To learn more about Liz High or book them as a speaker, please contact us.
Bio
Liz High is a seasoned brand strategist, marketer, and insight and innovation agency founder.
She is also the author of the newly released book: "Think Like A Brand, Not A Bank: 5 Practical Strategies to Unlock Innovation, Connect with Customers, and Grow", co-authored with Allison Netzer.
Liz tells stories that are rooted in her extensive experience advising global brands, growing her own agency to successful acquisition, and senior leadership roles in innovative technology businesses.
Her clients have included tech giants Dell, Microsoft, and Amazon and banks and credit unions like RBS, Lloyds, Citi Bank, TDECU, and Vystar.
Most recently Liz has focused on building brands, driving innovation and growth in FinTech. Recent clients include Temenos, Payveris, Total Expert, Fintwist, and Nymbus, where Liz was the leader and EVP of Nymbus Labs, an innovation and marketing services division built to deliver rapid growth and market disruption.
Speaking Topics
Applying Brand Thinking to Business and Personal Challenges
There are many misconceptions about brands. It is often wrongly defined as a marketing exercise, a logo, a website, or a color pallet.
It's not.
It is everything you stand for, say, do, and promise to your stakeholders – the market, customers, employees, and investors.
It is valuable too.
Let's say that ten years ago you invested $1,000 in a portfolio of the top 150 most valuable global brands (defined and measured annually by Kantar Brandz™) and another $1,000 in the S&P 500, you would have 3.5X the returns on the brand portfolio.
Liz unpacks why successful brands deliver results like these and explores how they think and operate to provide practical advice, real-world examples, and actionable strategies you can apply to accelerate innovation and drive business and personal growth.
Deep Diving Into Her "Think Like A Brand, Not A Bank" Book
Specifically for banks, credit unions, and other financial institutions, Liz deep dives into all or some of the 5 strategies in her book, Think Like A Brand, Not A Bank which are:
Sometimes, do the counterintuitive thing – Get out of binary thinking and look for new spaces
Embrace tension and create contradictions – Get comfortable with being uncomfortable
Cue the remix – How to maximize what you have before you build something new
Remember, the product isn't what it used to be – Finding and delivering a fair exchange of value
Coach and compose – How to take everyone along for your ride
She can tailor the content to be relevant to issues you are facing or the theme of your conference/meeting.
For example – how brand thinking kicks down bank silos, how brand thinking can supercharge your bank marketing strategy or how brand thinking can help women in banking supercharge their careers.
Building Meaningful Customer Experiences in Financial Services and Other Industries
If your industry is currently being disrupted by an army of VC-funded Tech startups e.g., health, Insurance, legal, wealth or financial services, you need to think differently about how you evolve your business.
The way that consumers and businesses choose companies to buy from (or banks to bank with) isn't changing, it has changed.
People want outcomes so trying to compete on bytes, bits, features, and functions is a zero-sum game.
Your purpose and your brand matter. The contextual relevance of your customer experience matters.
Liz talks about and shares real-world examples of how new customer experiences in banking and beyond use data, insight, and innovative mindsets (yes – back to thinking like a brand) to build compelling customer experiences that will matter to customers and deliver a fair exchange of value for both sides of the customer relationship.
All industries need to know so much more about the people and businesses they serve. How do they define themselves? Who is in their tribe (and who is not)? What are their rituals? What does community mean to them?
Liz encourages you to ask yourself, is your brand, product, or service where it needs to be i.e. where they are, not where you want them to be? The 'Build it and they will come' mentality doesn't cut it anymore.
Potential Paper Titles / Topics with potential categories:
Think like a brand, not a bank: 5 Practical Strategies to Unlock Innovation, Connect with Customers, and Grow 
Think like a brand, find your purpose: Why the product isn't what it used to be and what your bank should do about it 
Niche is the new normal – building financial experiences that matter
How to build a brand while running a bank – Reinventing your brand to deliver true value
Stop flogging products and Other FinTech Heresies: How to use brand thinking to get banks and credit unions to buy more quickly 
Think like a brand, build a super team – developing a growth mindset to get things done 
How to start an argument about [your vertical] marketing: Kicking the elephants out of the room to make room for growth
Think like a brand, not a [your vertical]: 5 Practical Strategies to Unlock Innovation, Connect with Customers, and Grow 
Think like a brand, win at work: 5 days and 5 exercises to change your career mindset 
Mindset matters: How to think like a mega brand every day 
Cue the remix, compose, and coach: How to innovate without a $1M price tag 
Applying Brand Thinking to Business and Personal Challenges
Deep Diving Into Her "Think Like A Brand, Not A Bank" Book
Building Meaningful Customer Experiences in Financial Services and Other Industries
Think like a brand, not a bank: 5 Practical Strategies to Unlock Innovation, Connect with Customers, and Grow
Think like a brand, find your purpose: Why the product isn't what it used to be and what your bank should do about it
 Niche is the new normal – building financial experiences that matter
How to build a brand while running a bank – Reinventing your brand to deliver true value
Stop flogging products and Other FinTech Heresies: How to use brand thinking to get banks and credit unions to buy more quickly
Think like a brand, build a super team – developing a growth mindset to get things done
How to start an argument about [your vertical] marketing: Kicking the elephants out of the room to make room for growth [Banking, Fintech, Marketing]
Think like a brand, not a [your vertical]: 5 Practical Strategies to Unlock Innovation, Connect with Customers, and Grow
Think like a brand, win at work: 5 days and 5 exercises to change your career mindset
Mindset matters: How to think like a mega brand every day
Cue the remix, compose and coach: How to innovate without a $1M price tag