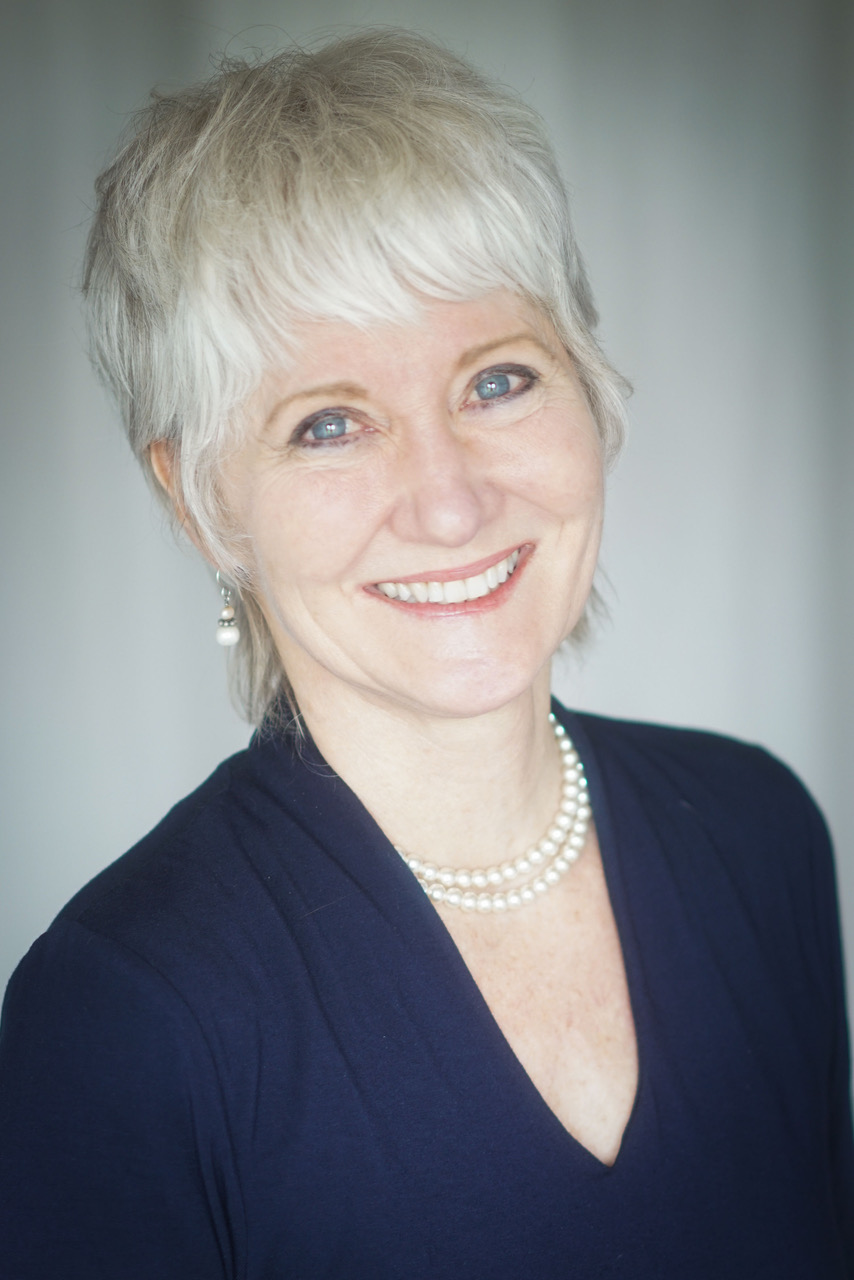 Book this Speaker
To learn more about Rebecca P. Murray, CVP or book them as a speaker, please contact us.
Bio

Northwest Edutainer Rebecca P. Murray delivers high-energy virtual and live training for those ready to become confident, creative, and compelling leaders and team players. She infuses irreverent humor, inspiring stories, and entertaining musical theater excerpts into content-rich, high-stick events. Audience members eagerly engage in her one-of-a-kind interactive experiences, where they shine as the show's stars.
Rebecca's production credits range from 30-second TV commercials to mini-documentaries and live-streamed events. Her greatest satisfaction comes from enabling clients to perfect, project, and protect an image truly reflecting how they see themselves, their brand, and their organization.
Rebecca delivers edutaining skill-building through playshops & keynotes, consulting, and adult continuing education at Western Washington University. Her popular one-woman show, The Confidence Equation™, incorporates characters, comedy, song, and a big take-home message highly relevant for today's audiences. 
Keynotes
Dog Training Tips for Successful Human Leaders
Tips to Stay Calm, Cool, Collected, and Respected
Humans and canines alike can sniff out and size up a good leader in seconds.
Would you pass the canine leadership sniff test? 
Find out this and more including how to: 
Determine if your leadership is up to snuff from a dog's point of view.

Provide feedback that elicits trust, respect, and admiration.

Avoid shaming behaviors that scare dogs and shut down humans.

Train using methods that inspire the desire to achieve results. 

Develop a calm leadership presence that cultivates loyalty.
Just like great dog trainers, human leaders who are respected inspire loyalty, creativity, risk-taking, and physiological safety: All factors critical to organizational success. This session digs deep into five principles used by successful dog trainers and applies them to the workplace.
OUCH! Diary of a Fall-Down Comic
How to feel like a winner after falling flat on your face
Opening with a story about old friend and comedic genius Bill Nye, Rebecca humorously describes her painful fall-down failures while attempting stand-up comedy. 
This keynote explores what it takes to hold on to a winning mindset when facing failure by applying a simple 3-step formula. Failure becomes a transformational trigger to move forward. Even if you discover you are not a stand-up comic in the process!
Attendees are inspired to:
See losing as a trigger to move forward.

Harness creative energy after a devastating loss.

Uncover humor in self-perceived failure.

Develop more grace for themselves and others.

Authentically celebrate the wins of others.


.
The Confidence Equation™ One Woman Show
A musical medley of characters, comedy & inspiration
The Confidence Equation™ takes its audience on a unique journey that begins with Maria's story in The Sound of Music and ends with a standing ovation to make your own dreams come true. This wildly hilarious and emotional one-woman show has inspired people of all ages and backgrounds to take stock of their lives, their dreams, and their passions.
Attendees are inspired to:
Utilize a formula to convert doubt into red carpet bold brilliance.

Discover how to make courage their 'go-to' habit.

Stop over-analyzing the past and what they think they did 'wrong.'

Start trusting their authentic amazing selves.

Adopt a simple formula to summon confidence on demand.
PRESENTATION SKILLS WORKSHOP
What'd She Say? Speak with Crystal Clarity
Be heard, be understood, and keep your audience's attention
An effective speaker is one who is clear. Crystal clear. Achieving clarity is one of the toughest challenges speakers face. Without clarity, we separate ourselves from our audience and waste everyone's time… including our own. This workshop promises to be interactive, entertaining, and – of course – crystal clear!
Learn to:
Use the

C.L.E.A.R.

™

method to invite connection. 

Captivate your audience before you say a word.

Transform nervousness into energy your audience appreciates.

Master your voice quality and projection tools to ensure you are heard.

Zero in on clarity-degrading factors that have nothing to do with your oral presentation.
C.L.E.A.R.™: Center, Listen, Engage, Allow, Repeatable
PLAYSHOPS
BragTag!™ Use Your Voice to Lift & Promote
The easy, fun way to practice the art of promoting yourself and others
Self-promotion is challenging for most of us. Learning to use your voice to elevate yourself and others can open doors to unimagined opportunities. In this high-energy playshop, practice speaking up, listening in, and engaging in a fun game of BragTag!™. 
In this entertaining session: 
Practice taking inventory of your achievements.

Experience others as they listen to and celebrate your wins.

Enjoy the thrill of bragging about others within a fun game.

Learn the

A.R.T.S.Y.

easy way to articulate your shine.

Repurpose your brag inventory to leverage your influence.
A.R.T.S.Y.:  Authentic, Relevant, Timely Stories of You
Getting to Know You Game Show
Inclusion, Awareness & Collaboration Topped with a Hilarious Game Show Competition
The experience starts with some humor, song, and story tied to skill-building objectives. Teams are guided through a timed session to ask and answer three humorous and thought-provoking questions.
Part three is a game show surprise where teams show off their collective ability to listen and learn from each other. Music and sound effects add to the element of surprise and live studio feel. The game show dynamic infuses friendly competition that drives fun and hilarity at top speed from start to finish.
In this entertaining session team players: 
Build connection through listening and a unique Q&A.

Find commonality, enhance awareness, and increase appreciation of others.

Unite in a friendly competition to celebrate a common goal and purpose.


.
Fun and Games with StoryCraft
Team play to build connection through story
Don't you just love a good story? Learning how to craft a short story to share with others is a powerful connection skill. StoryCraft is offered in two formats. Both start with learning a simple story-crafting technique.
StoryCraft-Teams brings small groups of volunteers to the stage to create and deliver made-up stories together. This session incorporates improvisation techniques.
StoryCraft-You provides time for audience members to craft a personal story to share with a small cohort (table or breakout room). The session finishes with one or more volunteers sharing their stories with the entire group. Volunteers receive a signed copy of one of Rebecca's children's books.
Storytellers:
Learn the simple secret to crafting highly effective stories.

Discover powerful stories to bolster communications.

Achieve connection through listening and collaboration.

Gain an understanding of a simple yet effective story structure.

Uncover an inspiring personal story to share with others.
Dog Training Tips for Successful Human Leaders
OUCH! Diary of a Fall-Down Comic
The Confidence Equation™ One Woman Show
What'd She Say? Speak with Crystal Clarity
BragTag!™ Use Your Voice to Lift & Promote
Getting to Know You Game Show
Fun and Games with StoryCraft