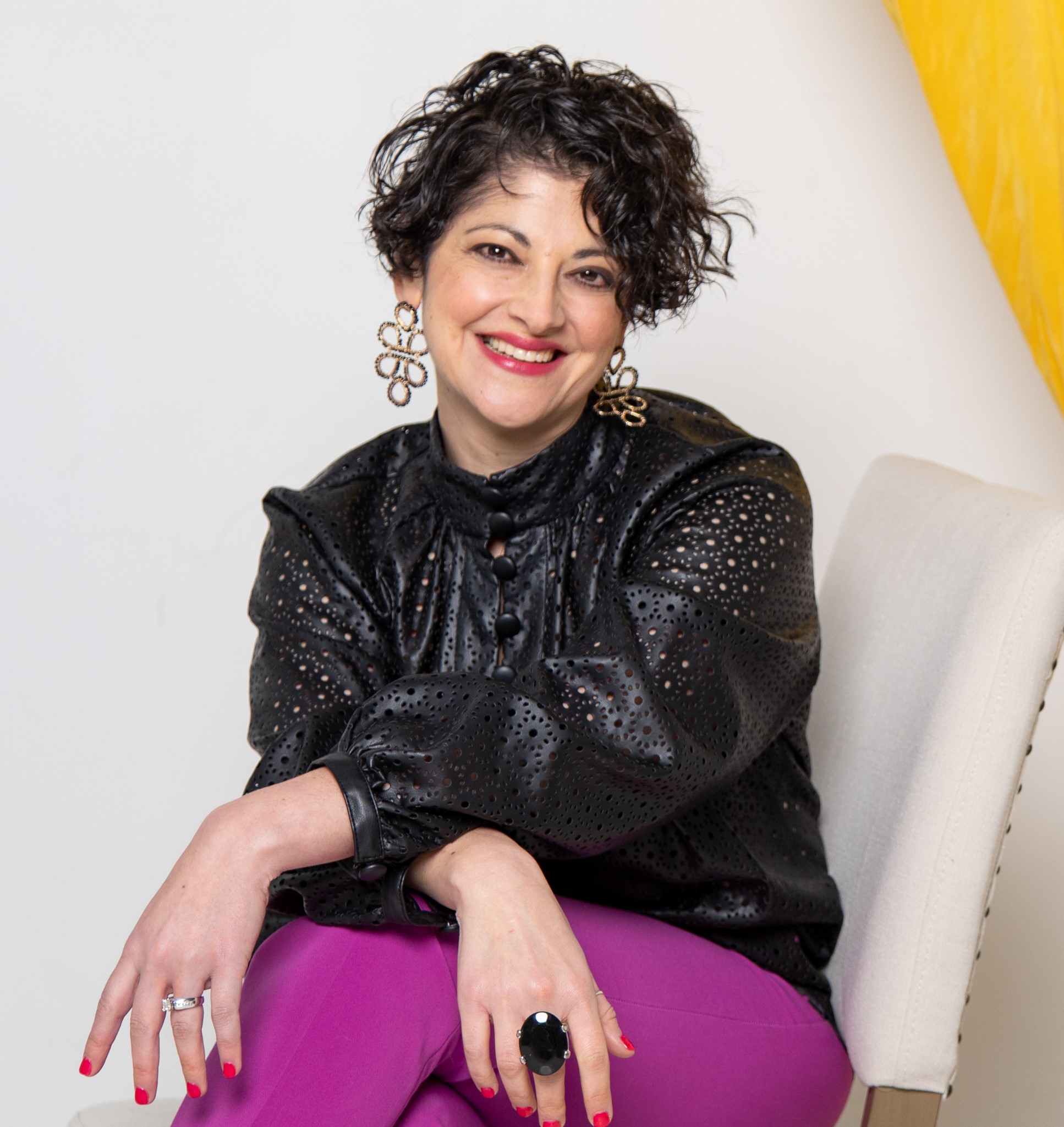 Book this Speaker
To learn more about Zovig Garboushian or book them as a speaker, please contact us.
Bio
Zovig Garboushian is the fiery force behind Boldness Ablaze, a company that helps leaders break through personal limitations to achieve authentic success. 
Through keynotes, executive coaching, and leadership development, Zovig has supported hundreds of leaders, from C-suite executives to business owners, to expand their definitions of success and go beyond their horizon lines. She's a consultant, a thought partner, and a sounding board to her clients and audiences, helping them raise their self-awareness and resetting their status quo. 
Zovig is a leadership content contributor to Brainz and Strive Magazines, hosted Sparking Thoughts: LinkedIn Live, and has appeared on podcasts such as Career Spotlight Podcast, Digital Connections, and Management Development Unplugged. She's also a board member of HR.com's Coaches & Mentors, has developed leadership training and programming for Southern New Hampshire University and University of Delaware. 
Zovig has over 25 years of experience in brand marketing, management consulting, and leadership development. She has spoken to audiences at Business Networking International (BNI), KeyBank, Advancing Women in Tech, Southern New Hampshire University, ProVisors National, dutchie, WA Society of CPAs, and more. She's worked with leaders and teams at Accenture, Pivotal Ventures/Enterprises, CreditKarma, New York Life, Google, Fastly, Microsoft, Planned Parenthood, Badassery-HQ, University of Delaware, Southern New Hampshire University, Bungie Games, NBC Universal, Samsung, and Unify Consulting. But whether she's speaking to an audience of leaders or working with a small business leader, Zovig is dedicated to helping her clients feel at home in their own skin so they can stop worrying about getting it right and go after what matters most.
Speaking Topics
Letting Go of Careers Built on Shoulds, Guilt and Other Things You Don't Need
Have you gotten to the top of your career ladder and wondered, "Is this it"? If your journey from college to job to leadership has left you less than excited about where you are with work, then listen up. Listeners will explore the reasons, stories, and pitfalls that can keep them clinging to a career that checks the boxes but leaves them yearning for more. This talk will pique curiosities about who we are beyond our current job descriptions, share what it means to make conscious career choices that come from the heart and give tactics to start on the journey to reset, reshape, or completely reinvent a career—and not leave you starting from scratch.
Embrace the Burn: How Leaders Can Lean into Discomfort Extraordinary Results
Life's smorgasbord serves us an endless buffet of discomfort—ambiguity, change, conflict, and those delightful moments where we hilariously missed the mark. Our default mode is to dodge that which seems painful, resorting to the classic fight, flight, or frozen-in-awkwardness moves. Unfortunately, as leaders, we must face the friction of these moments every day. So, what if we decided to cozy up to the discomfort that comes with these difficult moments and turn toward the uncomfortable to see what's on the other side?
Embrace the Burn is your ticket to becoming a discomfort connoisseur, whether you're a seasoned executive or a fresh-faced manager. Here, we'll flip the script and learn to expect and even welcome the discomfort of conflict, challenge, and change. We'll learn to shift our perceptions about the uncomfortable moments at work and in life to give listeners a path to becoming more agile and unflappable leaders.
Get Back Up: 6 Essential Practices to Help Leaders Cultivate Their Resilience
Resilience is invaluable for seasoned executives and emerging managers, especially with today's seemingly endless avalanche of pressures, drastic changes, and layoffs. But why wait for adversity to teach us resilience when we can proactively cultivate it ourselves? This keynote explores the art of purposeful resilience-building. Listeners will discover six essential practices that will strengthen your confidence and enable you to navigate change and failure gracefully, empowering you to bounce forward and succeed, even before the fall.
Unconscious Bias: Navigating the Stories We Tell
In workplaces with increasing complexity and less predictability, the risk of unconscious bias as our default is high. The nature of unconscious bias is a knee-jerk response to our experiences, and it can steer our choices in subtle but powerful ways. This keynote explores the profound impact of unconscious bias at work, looking at how our stories about others can shape our decisions, attitudes, and actions, why it's so dangerous, and how to address it.
First, we'll peel back the layers to reveal how seemingly harmless biases can create deep craters at work, negatively affect hiring practices, and break down team dynamics and the individuals within them. Then, we'll move into practical and tactical ways to become more aware of and actively mitigate our bias at the individual level.
This talk is for leaders at organizations just beginning their journeys toward inclusive practices, hiring, and culture and is designed to challenge perceptions, inspire personal growth, and equip listeners to become more aware of unconscious bias in an ever-evolving world.
Letting Go of Careers Built on Shoulds, Guilt and Other Things You Don't Need
Embrace the Burn: How Leaders Can Lean into Discomfort Extraordinary Results
Get Back Up: 6 Essential Practices to Help Leaders Cultivate Their Resilience
Unconscious Bias: Navigating the Stories We Tell