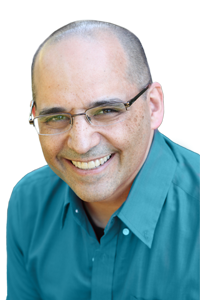 Book this Speaker
To learn more about Kip Boyle or book them as a speaker, please contact us.
Kip Boyle has 24 years of experience serving in cybersecurity and IT risk management roles for organizations in the insurance, financial services, technology, military, and logistics industries.
Over his entire career, Kip has helped executives change their cyber risks from business blockers to business enablers. As Chief Information Security Officer at PEMCO Insurance, he transformed a frustrating, cumbersome cybersecurity program into one that both protected customers' information and enabled the business to grow at a faster pace. As Chief Security Officer of PEMCO Technologies, a debit and credit card transaction processor, and PEMCO Corporation, an IT services provider to financial institutions, Kip successfully led the companies through their first ever SAS70 type II certifications, removing a serious sales objection to the continued growth of those companies. At Expeditors International, he led a cross-functional IT governance team that significantly reduced the number of critical events and failures created by much-needed system and technology changes. While at Stanford Research Institute (SRI) Consulting, Kip led a team of six in a comprehensive security review and smartcard/encryption upgrade of the Windows-based FedLine, an instant-settlement funds transfer application for more than 12,000 U.S. financial institutions. For the USAF F-22 Advanced Tactical Fighter program, Kip successfully transformed the network security governance model from one of rigid centralized decision-making to one of delegated decision making by the prime contractors: Lockheed-Martin, Boeing, and Pratt & Whitney.
Kip earned a Masters of Science in Management from Troy State University. He earned a Bachelor of Science in Computer Information Systems from the University of Tampa. He has also received a graduate certificate in Executive Leadership from the Albers Business School at Seattle University.
Kip earned his Certified Information Systems Security Professional (CISSP) and Certified Information Systems Manager (CISM) credentials in 1997 and 2003, respectively. He has taught information security courses to hundreds of students all over the world.
Key Leadership Accomplishments
Transformed a frustrating, cumbersome cybersecurity program for a property and casualty insurance company into one that both protected customers' information and enabled the business to grow at a faster pace.
Formulated and managed the strategy execution for the implementation of the first corporate level information security policy at a global actuarial services firm.
Implemented and managed two company-wide IT governance programs that significantly reduced the number of critical events and failures created by system and technology changes for a global logistics services provider.
Summary
Chief Information Security Officer, Strategy Committee Chair, Board of Directors, Entrepreneur
Assessing and communicating the current state of cybersecurity capabilities
Calculating the business value of spending on cybersecurity
Due care and risk-based evaluation of strategic priorities for cybersecurity and IT risk management
Team building and leadership development
Speaking Topics
Cybersecurity for the FI Executives and Board Members
Financial institution executives and board members want to manage their cyber risks in the same thoughtful and intelligent way as they manage other business risks such as lending, accounts receivable, and asset management. Fortunately, you don't need to be a technology expert to improve your cyber risk management skills. This session provides practical, to-the-point tips for the busy executive, in everyday language, complete with examples that are easy to understand. Kip Boyle describes the big picture events driving cybercrimes today and the top cyber risks affecting executives and their organizations. He provide examples of common cyberattacks, including actual impacts to real organizations. He uses germ theory to explain how good "cyber hygiene" can help you and your financial institution combat security threats, and introduces the top actions executives can take to avoid threats such as phishing, identity theft, hacking, and financial fraud.
Plus, learn how contract "firewalls" and third-party cyber risk management can help you mitigate the most common cyber risks.
Session Goals
Provide senior decision makers with an understanding of the macro events driving cyber-crimes today and in the foreseeable future
Describe the top cyber risks affecting senior decision makers and their institutions
Provide examples and illustrations of common cyber-attacks, including actual impacts to real organizations
Use "germ theory" as a conceptual model to help students internalize cybersecurity more fully
Explain the top practical and personal actions senior decision makers can take to reduce their personal and organizational cyber risks
Respect executive time by getting right to the point, then offering supporting details
Ten Steps To Mastering Cybersecurity For Home and Business
Ten Steps To Mastering Cybersecurity For Parents
How IT Professionals Can Be More Influential
Cybersecurity 101 For Executives
Cybersecurity 101 For Board Members