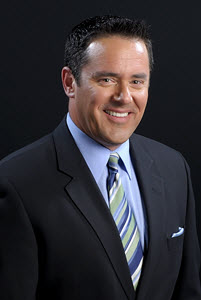 Book this Speaker
To learn more about Brian Callanan or book them as a speaker, please contact us.
"Get Your Story Straight: Understanding Media Bias & the Political Power of Your Voice"
We're surrounded by partisan bias in the media we consume—so what's the best way to figure out what's really going on? And, in a world where literally millions of news stories are published every day, what voice do you have in the political process? Emmy-winning host and producer Brian Callanan has studied and reported thousands of stories over his 25 years and counting in TV broadcasting. From deep fakes to conspiracy theories to the fragility of the First Amendment, learn from an expert who can answer your questions about media non-objectivity and help build a foundation of personal, political empowerment.
Biography
Brian Callanan has been an award-winning news journalist in a career that began in 1996. He's been a news reporter, news anchor, and sports anchor throughout the Pacific Northwest. In his work, he's covered Endangered Species Act hearings, Presidential campaigns, Socialist Alternative Party city council members, and everything in between. He's currently working as a public affairs host and moderator for The Seattle Channel, which has been recognized as the country's top municipal television station by the National Association of Telecommunications Officers and Advisors for seven out of the past ten years.
Brian's work combines the objectivity and understanding required for complex political issues with the innovation and creativity needed for compelling storytelling. He's a five-time Northwest Region Emmy award winner, including a "Best Host" award in 2014, and was the 2016 winner of the King County Municipal League's "Government News Reporting" award. An English and Communications double major from the University of California at Berkeley, Brian provides insights from the rapidly changing, often colliding worlds of media, politics, and marketing.
Get Your Story Straight: Understanding Media Bias & the Political Power of Your Voice