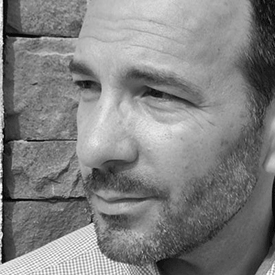 Book this Speaker
To learn more about Sam Maule or book them as a speaker, please contact us.
Sam is an active mentor, thought leader, and sought-after speaker focusing on the human element of digital and banking innovation. He has over twenty-five years of experience working in the payments, mobile, and banking space across North America and Europe for both global banking and technology companies, and in the start-up community.
He was the Managing Partner at 11:FS, co-host of FinTechInsider podcast. and recurring host of Breaking Banks podcast. He has presented for such places as the Thailand Stock Exchange, FinTechStage Luxembourg, FinnoSummit Bogota, Money2020 US and Europe, SAMA Saudi Arabia, SIBOS Singapore, Seoul's AI Conference, American Banker's Conference, and CUNA.
Speaking Topics
Leadership Under Pressure
This session will focus on leadership lessons from a decade of serving aboard nuclear submarines. How do you successfully lead an organization under tremendous external and internal pressure, an ever-changing regulatory environment, continuous new technology advances, growing competition, and a changing workforce. Oh yeah, we will talk about financial services too!
Innovation and Financial Services
The Future of Investing and Wealth Management
FinTech Power Shifts; Offline-Online
Technologies Impact on the Consumer Payments Relationship
Is NFC Dead?
Leadership Under Pressure