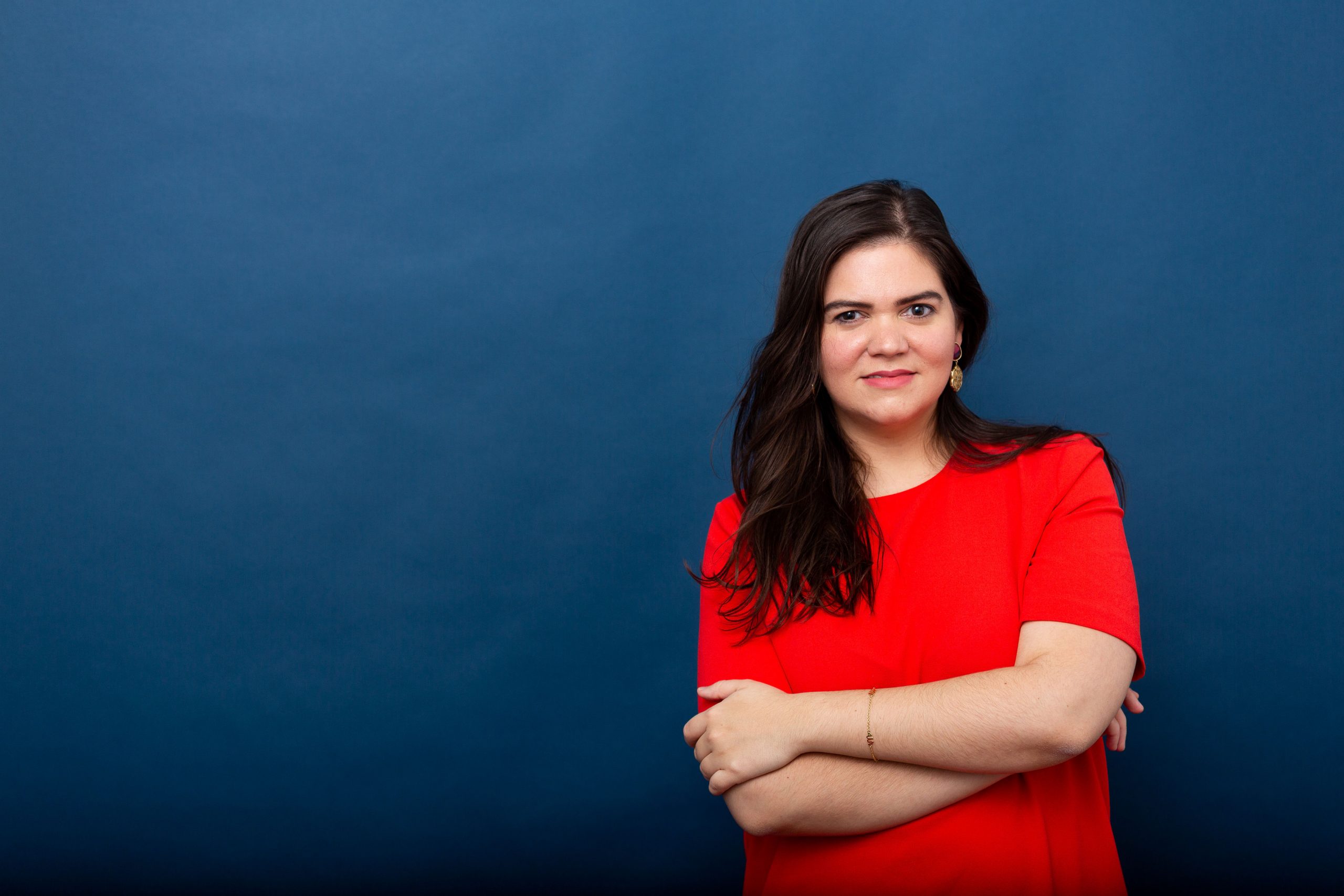 Book this Speaker
To learn more about Lucia Gallardo or book them as a speaker, please contact us.
Bio
Lucia Gallardo is an award-winning Honduran serial experimenter:
Founder & CEO of Emerge, an experimental technologies lab working at the convergence of sustainable development and social impact, exponential and distributed technologies, and re-imagined socio-economics. Our portfolio includes projects in digital identity, impact NFTs, supply chain traceability, loyalty programs, environmentally progressive mining, and more. For our work, Emerge has been nominated for the 2018 Global SDG Awards and Newsweek's 2019 Blockchain Impact Awards. In 2020, Lucia was named one of MIT Technology Review's Innovators under 35.
Co-Founder of The Æternals, a regenerative, NFT-based financial instrument that connects its underlying value to a collector's proof-of-impact toward rainforest protection.
Co-Founder of Dona un Libro, Cambia una Mente, a non-profit organisation that designs and implements original education content and programs for corporate social responsibility departments.
In her spare time, Lucía sits on the Boards of (1) Rainforest Partnership, a non-profit organisation promoting the protection of the world's tropical rainforests; (2) the Caribbean Blockchain Alliance, a regional organisation promoting the adoption of decentralised technologies across the region; and (3) WE Global Studio, an innovation studio supporting the world's female entrepreneurs.
Lucia has past experience in both the public and private sectors, ranging from immigration and trade relations on diplomatic missions to AI-enabled mobile tech and early-stage investments.
She is a 2017 Venture for Canada Fellow, a 2018 RBC Future Launch Fellow, a 2018 Money 20/20 Rise Up Fellow, and a certified UN SDG Advocate. She was listed as one of MIT Technology Review's Innovators under 35 and a Royal Bank of Canada's 2019, Women of Influence. Lucía has been nominated for Royal Bank of Canada's Entrepreneur of the Year award, Future of Good's Founders to Watch, and the Cartier Science and Technology Pioneer Award.
Lucía can be contacted for public speaking. She has spoken at Money 2020, the World Economic Forum Sustainable Impact Meetings, Consensus, the North American Bitcoin Conference, and more. She has also delivered keynotes for Bloomberg, Coinbase, technology universities around the world, and more.
Speaking Topics
Blockchain and Web3

Cryptocurrencies

Artificial Intelligence

Financial Innovation

Social Innovation (Tech for Good)

Sustainable Development, 

Social Impact, and ESG

Climate Action, including carbon and biodiversity markets

Smart Cities and Technocratic Governance

Systems and Technology Solutions Design Design

Innovation in Emerging Markets, Emerging Market Penetration

Mass Adoption of Exponential Technologies

Representation – Gender, Hispanic Heritage Month, etc.

Entrepreneurial Journey, Startups, Venture Building, etc.

What is ESG and how it works

ESG is a Data Challenge

Diligence and Impact-Washing in the New ESG World

Where ESG, Blockchain, and AI Meet

Carbon Credits, Biodiversity Credits and Net Zero

The ESG Regulatory Landscape

Trends in the ESG Space

ESG and the Need to Revolutionise Supply Chains

Market Leadership Opportunities within ESG

The New Consumer and Their Role in The Future of ESG

Key Trends Driving the ESG Agenda

Can also do niche talks on the E, the S, and the G elements
*Can present in English or Spanish.
Blockchain and Web3

Cryptocurrencies

Artificial Intelligence

Financial Innovation

Social Innovation (Tech for Good)

Sustainable Development, 

Social Impact, and ESG

Climate Action, including carbon and biodiversity markets

Smart Cities and Technocratic Governance

Systems and Technology Solutions Design Design

Innovation in Emerging Markets, Emerging Market Penetration

Mass Adoption of Exponential Technologies

Representation – Gender, Hispanic Heritage Month, etc.

Entrepreneurial Journey, Startups, Venture Building, etc.


What is ESG and how it works

ESG is a Data Challenge

Diligence and Impact-Washing in the New ESG World

Where ESG, Blockchain, and AI Meet

Carbon Credits, Biodiversity Credits and Net Zero

The ESG Regulatory Landscape

Trends in the ESG Space

ESG and the Need to Revolutionise Supply Chains

Market Leadership Opportunities within ESG

The New Consumer and Their Role in The Future of ESG

Key Trends Driving the ESG Agenda

Can also do niche talks on the E, the S, and the G elements