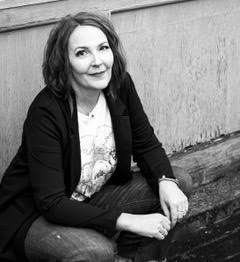 Book this Speaker
To learn more about Kecia Lee or book them as a speaker, please contact us.
Bio
Kecia is an ICF Certified coach who has been trained in numerous coaching modalities and even more healing modalities.
She specializes in helping professionals and entrepreneurs overcome debilitating self-doubt and Imposter Syndrome so they can master their minds to unleash their full potential. As a transformational expert and mindset coach, she gives talks and workshops, as well as works one-on-one with people and teams to identify their blocks, and strategies to break through them.
Speaking Topics
Overcoming Imposter Syndrome Through the Power of Identity
In this talk, we discover what Imposter Syndrome is and is NOT, where it comes from and what it is costing us in our professional lives. With that clarity, we'll move into how your identity plays the most significant role in overcoming it, while diving into what identity really consists of  – both demographic and physiological. Through this talk, we'll take a deeper look at identity  – how it is built, what influences it, and what we can control within it. Understanding the Power of Identity is the first formidable step in Self-Mastery and this talk underscores its importance with practical examples and exercises.
It's All In Your Head – Mastering Your Mind
5 Shifts to Overcome Imposter Syndrome
This talk is a high-level talk on what Imposter Syndrome is and what needs to happen to overcome it.
The 5 shifts you need to make to overcome Imposter Syndrome are:
Break The Knowledge Loop – this loop is insidious as it locks you into believing that another certification, another degree, or more training will be the thing that 'fixes' your feelings of being a fraud. 
Understand the Power of Identity – Understanding identity (both demographic and psychological)  is essential to learning its power to mold your experience of the world around you. Once harnessed, this power can create an unflappable personality.
The Secret Code to Self-Mastery – Self-Mastery is an inside job, period. Using the analogy of a computer, you'll learn how your code and operating systems still need something to program them and what the mind, spirit, and body have to do with it.
Reversing the Order of Operations – Life is not lived from the outside in, it is lived from the inside out – usually we are completely unconscious of that, however. Learning how to begin consciously recognizing that and then intentionally shifting this dynamic gives you a powerful ability to leverage your Identity towards any goal – professional or personal.
Invest in Mentoring – The inside of the jar cannot read its label. We cannot see ourselves clearly, or objectively. Whether a therapist, a coach, a trained master in your field; having someone who can reflect back to you, ask you dynamic and powerful questions, and be a partner in your professional and personal development will cut YEARS off your timeline and accelerate your successes in overcoming yourself. 
The participants will leave with the necessary paradigm shifts to begin this journey.
Identifying and Helping Team Members Overcome Imposter Syndrome
Overcoming Imposter Syndrome Through the Power of Identity
It's All In Your Head – Mastering Your Mind
5 Shifts to Overcome Imposter Syndrome
Identifying and Helping Team Members Overcome Imposter Syndrome