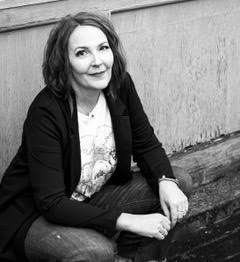 Book this Speaker
To learn more about Kecia Lee or book them as a speaker, please contact us.
Bio
Kecia is an ICF Certified coach who has been trained in numerous coaching modalities and even more healing modalities.
She specializes in helping professionals and entrepreneurs overcome debilitating self-doubt and Imposter Syndrome so they can master their minds to unleash their full potential. As a transformational expert and mindset coach, she gives talks and workshops, as well as works one-on-one with people and teams to identify their blocks, and strategies to break through them.
Speaking Topics
Topic one: Overcoming Imposter Syndrome Through the Power of Identity
Topic two: It's All In Your Head – Mastering Your Mind
Topic three: 5 Shifts to Overcome Imposter Syndrome
Topic four: Identifying and Helping Team Members Overcome Imposter Syndrome
Overcoming Imposter Syndrome Through the Power of Identity
It's All In Your Head – Mastering Your Mind
5 Shifts to Overcome Imposter Syndrome
Identifying and Helping Team Members Overcome Imposter Syndrome