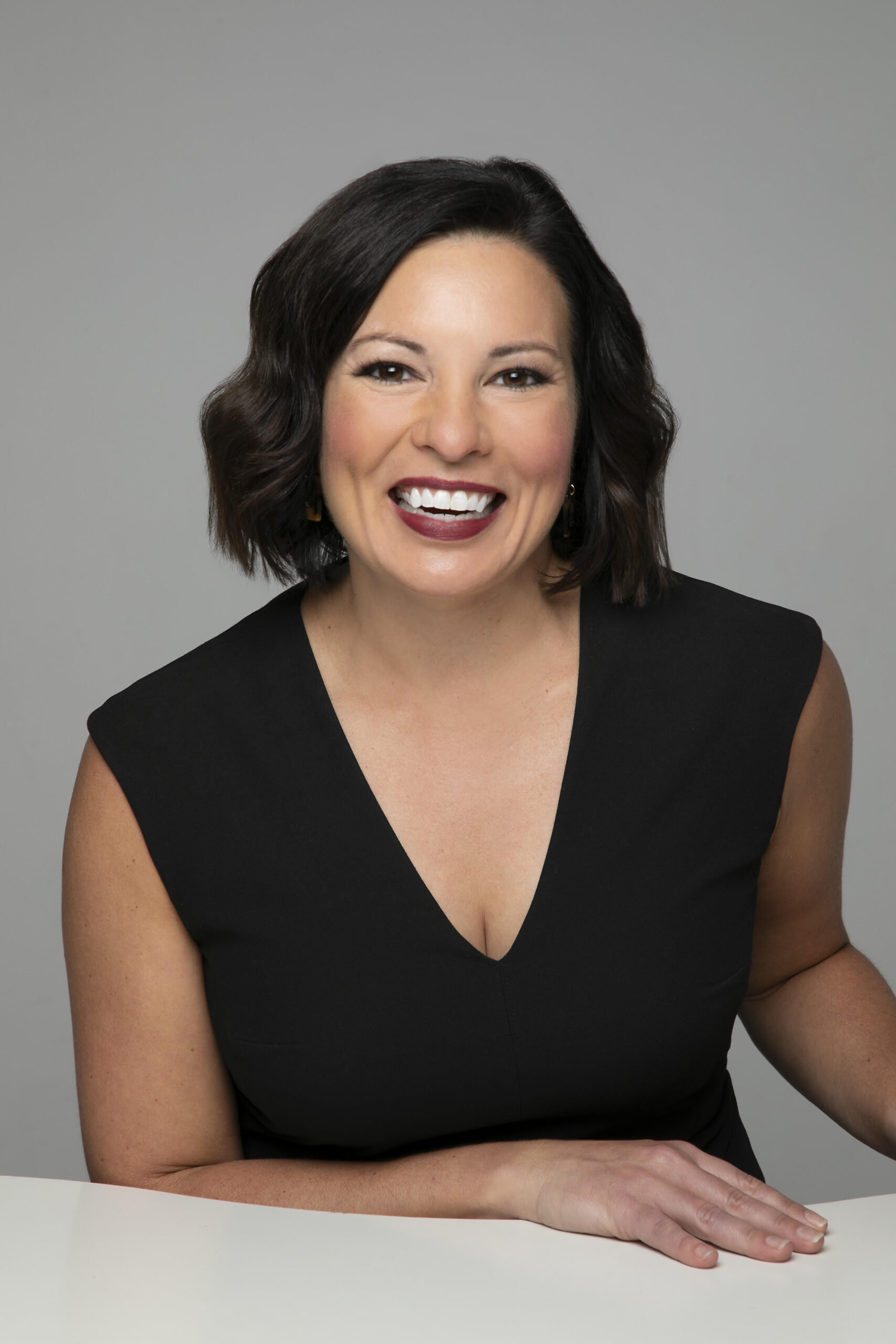 Book this Speaker
To learn more about Jen Mueller or book them as a speaker, please contact us.
Bio
Jen Mueller is an Emmy-award winning producer and sports broadcaster. She is heading into her 15th season as the Seattle Seahawks sideline radio reporter and is a member of the Seattle Mariners television broadcast team on ROOT SPORTS. Jen specializes in building relationships, delivering meaningful content in short bursts from the sidelines and dodging Gatorade baths during post-game interviews. 
Throughout her 23-year career she has been on the sidelines of NFL, NBA, MLB, NHL, WNBA and college football and basketball games. Jen was honored for her work in the industry in 2022, as the recipient of the Keith Jackson Media Excellence Award presented by the Seattle Sports Commission. 
In addition to her work on the sidelines, Jen is established as a business communication expert and the founder of Talk Sporty to Me. She delivers keynote presentations that motivate and inspire. Jen works with companies that want to level up their communication skills and provides actionable conversation strategies based on her locker room experiences and interviewing skills. You could say it's an outside the box approach. Jen would call it thinking outside the box scores and she's outlined her approach in the three books she's published.
Jen is also the executive producer, host and creator of "I Cook, You Measure" a cooking show that's part cooking instruction, part entertainment and all about connecting over food and wine. The show debuted in February 2023 on YouTube. 
And none of this was on her radar when she graduated from Southern Methodist University in 2000 with degrees in Broadcast Journalism and Public Policy. 
Speaking Topics
Confidence in Communication
Confidence comes in small wins and little moments. When few people wanted to see women advance in sports, Jen Mueller used her communication skills to get a foot in the door and prove she belonged. Two decades into her career she still relies on strategic and intentional messaging to build relationships and communicate effectively in a male dominated environment. Her approach to measuring wins and delivering success statements will help you overcome doubt, increase your confidence and find your voice. 
Conversation Game Plan for Leading a Team
Here's what your team needs to be successful– clarity in your messaging and a game plan for communicating with you. You'll learn ways to take advantage of every interaction and be equipped with strategies that improve productivity, create buy-in and build trust. 
Asking Better Questions
You'll discover how to ask a question that showcases your expertise and value from the get-go. Jen will walk you through the process she uses when developing questions for TV and radio interviews and demonstrate how a few tweaks to the questions you're asking every day can lead to more honest responses, deeper connections and more successful outcomes – without working any harder. 
Talk Sporty to Me – Thinking outside the box scores
A fun and different approach to small talk and business communication. Discover how to use sports conversations as a personal branding tool, as a way to cultivate business relationships and as a tool to communicate more effectively. There's more to sports than stats and scores and if you're not a sports fan – Jen's got you covered with expert tips on how to engage with sports fans without being fake or phony because you don't want to be left of out of conversations that lead to business.  
Confidence in Communication
Conversation Game Plan for Leading a Team
Asking Better Questions
Talk Sporty to Me – Thinking outside the box scores