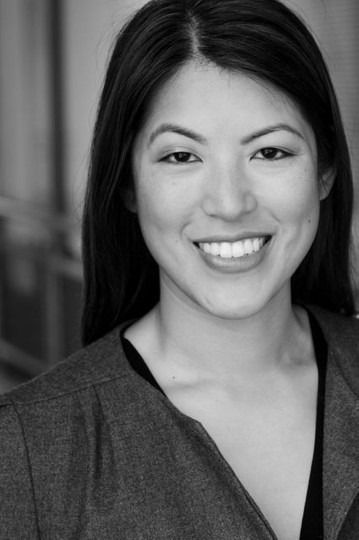 Book this Speaker
To learn more about Belinda Fu or book them as a speaker, please contact us.
Bio
Belinda Fu, MD, (@TheImprovDoc) is a family physician, medical educator, and improvisational actor. She is Clinical Assistant Professor of Family Medicine at the University of Washington, Director of The Mayutica Institute, an education and training organization, and an ensemble member of Seattle Theatresports. Dr. Fu is an international leader in the field of medical improv, and shares her insights about improvisation, communication, and wellness with audiences worldwide. Her in-demand plenaries are notable for her dynamic delivery, engaging interactions with audiences, and relatable storytelling, as she draws from her experiences with personal transformation, surviving cancer and grief, and the power of human connection.
Topics
I See You: Connection at the Crossroads
Battered and bruised by recent global crises, we are slowly reemerging into our communities, seeking to reconnect. How do we rebuild and nurture our shared humanity, and thus prepare ourselves for a world of ongoing uncertainty? The answer may lie in presence. In this session, Dr. Belinda Fu explores the impact of presence on our moments of interpersonal intersection. Drawing from interdisciplinary wisdom, Dr. Fu presents a novel perspective on how we can personally increase our individual state of presence, so that we may see each other more clearly, connect more deeply, and navigate this new world with relationships stronger than they ever were before.
Find Your Voice, Make it Heard
Why do we hide in the shadows, instead of speaking our truth? In this session, Dr. Belinda Fu explores the journey of discovering one's own voice, bestowing it with value, and learning how to share it with the world. Inspired by her experiences as a physician, patient, actor, and human being, Through engaging stories and interactive exercises, Dr. Fu gives us insight into how we can empower ourselves with the ability to make all voices heard, creating a safe space and spotlight for those who have too long been silent —including ourselves.
Out of the Box: Create a Life with Meaning
Sometimes life feels like a never-ending list of tasks, projects, and accomplishments. But is checking boxes the best way to spend our lives? In this session, Dr. Belinda Fu takes us beyond the checklist, empowering us to take charge of our lives and chart our journeys with intention, purpose, and meaning. Drawing upon her experiences as a physician, patient, educator, and improviser, Belinda shares how we can use principles of improvisation and storytelling as avenues for reclaiming agency over our lives. With compelling stories and exercises, Dr. Fu empowers each of us to find our voices, affirm our values, and write the unique, meaningful story of our lives.
Improvisation: Adaptable Skills for an Uncertain World
Life is unpredictable and challenging. How can we thrive in this uncertain world? In this inspiring, interactive, and informative plenary, Mayutica founder, Dr. Belinda Fu, describes her experiences with Improv as a physician, patient, educator, and actor, and explains the power of improv to transform the way we move through the world. With compelling stories and audience interaction, Dr. Fu shares how improv can positively transform our communication with others, strengthen relationships, navigate conflict, and nurture healthy, joyful resilience for individuals and communities, so that we may thrive in times of uncertainty and change.
Find Your Voice, Make it Heard
I See You: Connection at the Crossroads
Out of the Box: Create a life with meaning
Improvisation: Adaptable skills for an uncertain world