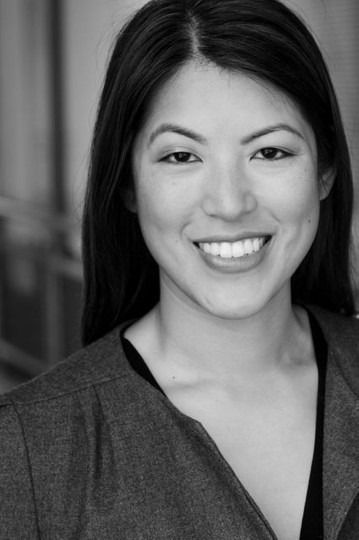 Book this Speaker
To learn more about Belinda Fu or book them as a speaker, please contact us.
Bio
Belinda Fu is a Clinical Assistant Professor in the Department of Family Medicine at the University of Washington, Faculty at the Swedish Family Medicine First Hill Residency Program, and Founder of The Mayutica Institute, an educational training company. Dr. Fu is a professional actor, and a Theatresports™ ensemble member and improv instructor at Seattle's Unexpected Productions. She received her BA at Stanford University, her MD from the University of California at San Francisco, and completed her residency, chief residency, and faculty development fellowship at the University of Washington. She co-organized the first Annual International Medical Improv Trainer Workshops, and established ImprovDoc.org, an educational resource about the use of improvisation in medicine. Belinda has been recognized for her outstanding keynote presentations, curricular development, workshops, and courses on innovative approaches to medical education, physician wellness, physician/patient communication, teambuilding, and medical improv.
Topics
Find Your Voice, Make it Heard
Injustice and conflict are perpetuated when some individuals dominate conversations, while others have no voice. Whether at the dinner table, the conference room, or the congressional floor, everywhere and every day there is an imbalance in the expression and representation of beliefs, ideas, experiences, stories, and opinions. Sometimes the silence comes from external oppression … and sometimes we silence ourselves. Why do we hide in the shadows, instead of speaking our truth? In this session, Dr. Belinda Fu explores the journey of discovering one's own voice, bestowing it with value, and learning how to share it with the world. Inspired by her experiences as a physician, patient, actor, and human being, Belinda shares with us how the philosophy and practice of improvisational theatre can help us to listen more closely, trust ourselves, and find the courage to share our voice with others, thus inspiring them to do the same. Through engaging stories and interactive exercises, Dr. Fu gives us insight into how we can empower ourselves with the ability to make all voices heard, creating a safe space and spotlight for those who have too long been silent —including ourselves.
Out of the Box: Create a Life with Meaning
Sometimes life feels like one long list of things to acquire: an education, a house, a spouse, a job, a car, time with family and friends, a hobby, some exercise, an empty inbox. There seems to be a never-ending list of tasks, projects, and accomplishments that fill our days and years, bringing us closer toward 'success'. But is life really just about checking all the boxes? In this session, Dr. Belinda Fu takes us beyond the checklist, empowering us to take charge of our lives and chart our journeys with intention, purpose, and meaning. Drawing upon her experiences as a physician, patient, educator, and improviser, Belinda shares how we can use principles of improvisation and storytelling as avenues for understanding the choices we make, and as inspirations for reclaiming our agency. With compelling stories and interactive exercises, Dr. Fu empowers each of us to find our voices, affirm our values, nurture empathy, and write the unique, meaningful story of our lives.
Improvisation: Adaptable Skills for an Uncertain World
In this inspiring, interactive, and informative plenary, Mayutica founder Dr. Belinda Fu describes her experiences with Improv as a physician, patient, and educator, and explains its power to improve communication skills through experiential learning. Dr. Fu uses an adaptation of improvisational theatre training methods to promote collaborative customer care through improved communication, cognition, and wellbeing. With compelling stories and audience interaction, Dr. Fu explores how improvisation can increase awareness of emotional cues, create rapport through affirmation, and improve one's ability to thrive in unpredictability. Belinda shares personal examples of how improv skills can deeply connect leaders to the humanity of others during unpredictable, complex communication challenges. (Duration: 60 minutes).
Find Your Voice, Make it Heard
Out of the Box: Create a life with meaning
"Improvisation: Adaptable skills for an uncertain world"