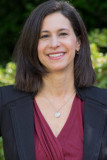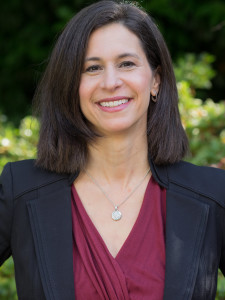 Topics
How Kindness Transforms Your Bottom Line
Jewels of the Journey: From Grief to Inspiration
"Just A Mom?" No Way!": Embracing Your Value and Self Worth
1,000 Drops of Kindness
Topics:
How Kindness Transforms Your Bottom Line
Jewels of the Journey: From Grief to Inspiration
"Just A Mom?" No Way!: Embracing Your Value and Self Worth
Background:
As the innovator of the 1,000 Mitzvahs Project, I am a sought after speaker and commentator on the subjects of kindness, volunteerism, generosity, empowerment and the 1,000 Mitzvahs Project. My first book, 1,000 Mitzvahs: How Small Acts of Kindness Can Heal, Inspire and Change Your Life, published by Seal Press is an inspirational book that will give you dozens of ideas of how to proactively live with appreciation and gratitude.
The 1,000 Mitzvahs project was inaugurated after my father died in 2006. A mitzvah is a simple act of kindness. It took nearly 2 1/2 years to complete the mitzvah project. Through this project, I learned about the scientific benefits of doing kindness.  Our actions both large and small make a huge difference in the world. Now you'll learn from me why this is so tremendously important to your business, organization or association.
I've spoken to 1,000's of students across the United State and Canada that have created their own 1,000 mitzvahs projects. I have been the keynote speaker to organizations, such as the National Charity League, Girl Scouts of America, Altrusa International, Willamette Writers, and the Search for Meaning Festival held at Seattle University. I've been interviewed and quoted about mitzvahs and kindness on "The Better Show" on Fox Television, "Think Out Loud" on NPR and in dozens of newspapers and magazines across the country.
Prior to the publication of the 1,000 Mitzvahs book, I was a work-at-home (board sitting, auction running, PTO leading, carpooling, cooking) mamaprenuer for a dozen years.
I received a BA from American Jewish University and an MA from Brandeis University. I am currently a member of the National Speakers Association, serving as the VP of Programming. I am the immediate past president of my Toastmasters for Speaking Professionals club.
Originally from New England, my husband and I relocated to Portland, Oregon more than 20 years ago. We are the proud parents of two spirited teenagers and two Cavalier King Charles Spaniels, Ginger and Remy. When not working you might find me reading, practicing yoga, trying to quiet my monkey mind while meditating or enjoying a delicious cup of Earl Grey tea.
Keep in Touch with Linda:
FB: https://www.facebook.com/1000mitzvahs/
Twitter: @mitzvahs
Youtube: lindacohenconsulting