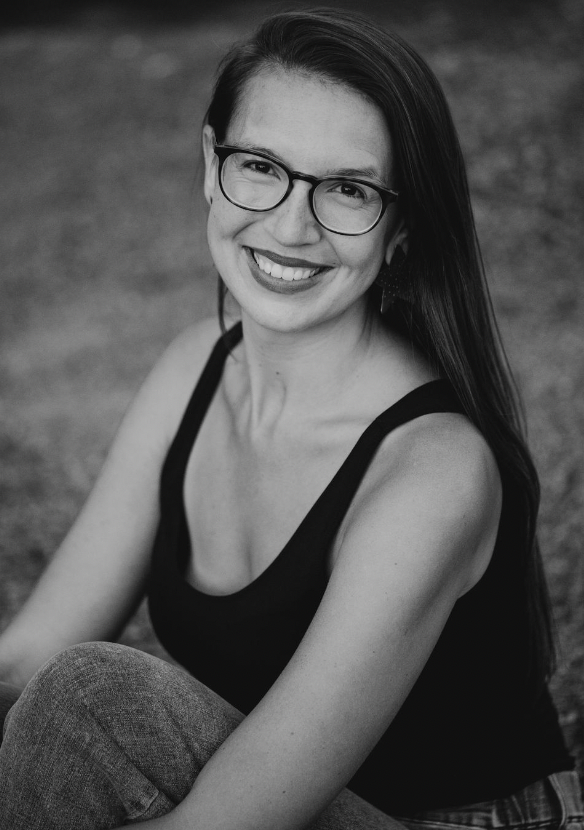 Book this Speaker
To learn more about Jess Rimington or book them as a speaker, please contact us.
Bio
Jess Rimington is a leading voice in the next-economy movement. With two decades of experience as a small-business practitioner and inclusive-economy strategist, she advises organizations and businesses in efforts to transform their work practices to be in alignment with social justice. Jess's work focuses on awakening the economic imagination of individuals and groups to step out of business as usual and into more just and resilient economies, one practical step at a time. 
Her practice is informed by her experience leading three nonprofit organizations, place-based activism for economic justice, advising philanthropy and directing capital toward enterprises and groups building an inclusive economy, and running a small consultancy business. In her roles as an Executive Director and Managing Director, Jess built cross-cultural, global staff teams with innovative work cultures rooted in post-capitalism. 
She served as a visiting scholar at Stanford University's Global Projects Center and co-director of the Beloved Economies research initiative, learning alongside more than sixty organizations and companies that were boldly breaking out of business as usual and generating forms of success that audaciously prioritized well-being, meaning, connection, and resilience. Based on this research, Jess co-authored Beloved Economies: Transforming How We Work (Aug 2022) which was shortlisted for the 2022 Porchlight Business Book Awards. 
Jess is co-founder of the Futuring Collective which supports business leaders and culture-makers to build wildly imaginative futures rooted in well-being for all. Jess is also an Executive Producer of the scripted, speculative fiction podcast The Light Ahead.
Jess is driven by her belief that our collective liberation is inextricably bound with one another.
Speaking Topics:
Changing How We Work Can Change the Economy
The pandemic has made it achingly apparent that our current ways of work are not sustainable. Based on extensive research and historical analysis, Jess will share why transforming how we work is a surprisingly potent lever for overall societal change. She will discuss uncomfortable truths about the origins of work practices in the United States, and ask us to question the foundation of work itself while offering concrete ways to step into our power to activate potent transformation and healing in our day-to-day work. Reorienting how we work to share power can unlock well-being, meaning, and connection that repairs and regenerates.
Seven Practices of Breakout Innovation
Based on research alongside organizations and companies that are boldly breaking out of business as usual, Jess offers an imagination-expanding vision of what work could be. She shares seven practices that can be implemented across a wide array of enterprises by teams who wish to generate breakout innovation –forms of success that audaciously prioritize well-being, meaning, connection, and resilience alongside conventional metrics like quality and financial success. When teams and groups break out of business as usual in these ways, they create transformative change that is far-reaching, enduring, and imaginative in its departure from the lovelessness of the status quo. The key to achieving breakout innovation? Broadly distributed rights to design. Our rights to design are what we exercise when we imagine, decide, and build together — we hold the designer's pen to sketch out our futures. This talk offers seven practices to deconsolidate rights to design, so organizations and teams are able to innovate beyond business as usual.
How to Move Beyond Business as Usual
Enrollment in business schools is dropping with a 30% decline at many programs, Gen-Z is quiet quitting, and Gen-Alpha is growing up in a climate-sobering reality where the brokenness of our economic systems is dizzyingly apparent. It is time for enterprises to seriously consider what it looks like to re-design their operations to step out of the lovelessness of what isn't working about business. What do futures look like that are pro-business while also not recreating the lovelessness of the current economic paradigm? In this talk, Jess will ask us to explore an imagination space beyond the status quo as an on-ramp into the inevitable trends coming. 
Workshop offering:
Speculative Fiction as a Tool For Organizational Change
Based on extensive research and rooted in the praxis of grassroots social movements, this workshop will invite participants into an imagination space where we'll utilize speculative fiction writing and dreaming to explore the future of a team, department, or entire organization while posing practical questions of how to weave such potential futures into our present through organizational change. This is a highly participatory workshop. Be ready to channel your inner writer, artist, and futurist!
Changing How We Work Can Change the Economy

Seven Practices of Breakout Innovation

How to Move Beyond Business as Usual
Workshop Offerings: 
Speculative Fiction as a Tool For Organizational Change