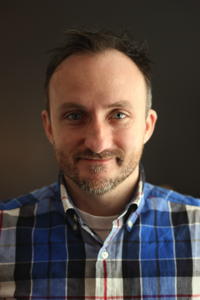 Topic
Supporting Rapid Innovation through Agile Product Design
Trey Reeme is an idea piñata with a penchant for implementation. He's led groundbreaking groups to take digital products from concept to market, including the first real-time mobile deposit capture in the industry.
In addition to his experience driving IT, marketing, and project management at a billion-dollar credit union and helping lead a successful startup to maturity, he's a proponent of using Net Promoter Score for actionable metrics, and using Lean and Agile development theories to aid in product and systems design.
Trey's career in financial services began in 2004 as a co-founder of Trabian, an Indianapolis-based design and build studio. After a hiatus in 2008 to jump to the credit union side of the desk, he rejoined Trabian in 2015 as its Chief Operating Officer.
Coming out of the Great Recession, Trey joined Senior Vice President of IT and Marketing at SF Fire Credit Union. During his first year, SF Fire Credit Union was the second-fastest growing US credit union in membership, and over his four-year tenure doubled in membership.
A highly rated speaker who's passionate about the credit union movement, he's keynoted numerous financial services events, authored multiple industry-focused whitepapers and trade articles, and curated the trendsetting Open Source CU blog. Outside of Trabian, Trey and his wife Jennifer stay busy raising four kids in the Indianapolis suburbs. His interests include RVing and racquetball.