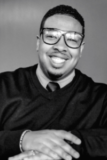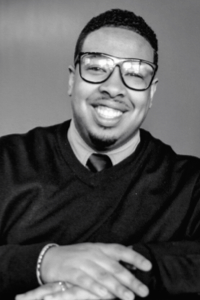 Topic
Brands that tell, Cultures that sell.
The Elephant in the Room (A conversation on race and gender)
Small Is A Mindset, Not An Asset Size (Creating Innovation with Minimal Resources)
Retro Innovation (How to pull from the pastto create the future)
The Millennials Are Here
My Shoes, My Journey (Discovering Your Purpose)
Ronaldo is an innovative thought leader who specializes in fostering growth through innovation.
He has spent more than fifteen years working in financial institutions in various capacities from the frontline to President/CEO. He holds a Bachelor's degree in Business from the University of Louisiana at Monroe, and a Master's in Human Resource Education from Louisiana State University, with a concentration in HR and Leadership Development. His educational background coupled with his real world experience have made him a sought after change agent to repair and rebuild organizations.
Ronaldo specializes in building strong brands and cultures, strategic planning, creating innovative work environments, energizing millennials, and workplace diversity. His passion for helping organizations to have the uncomfortable conversations on race have made him a highly sought after voice in multiple industries.
His personal mission statement is to help others to discover and become the best version of themselves. His passion, experience, and ability to connect with others will help your organization to move forward.