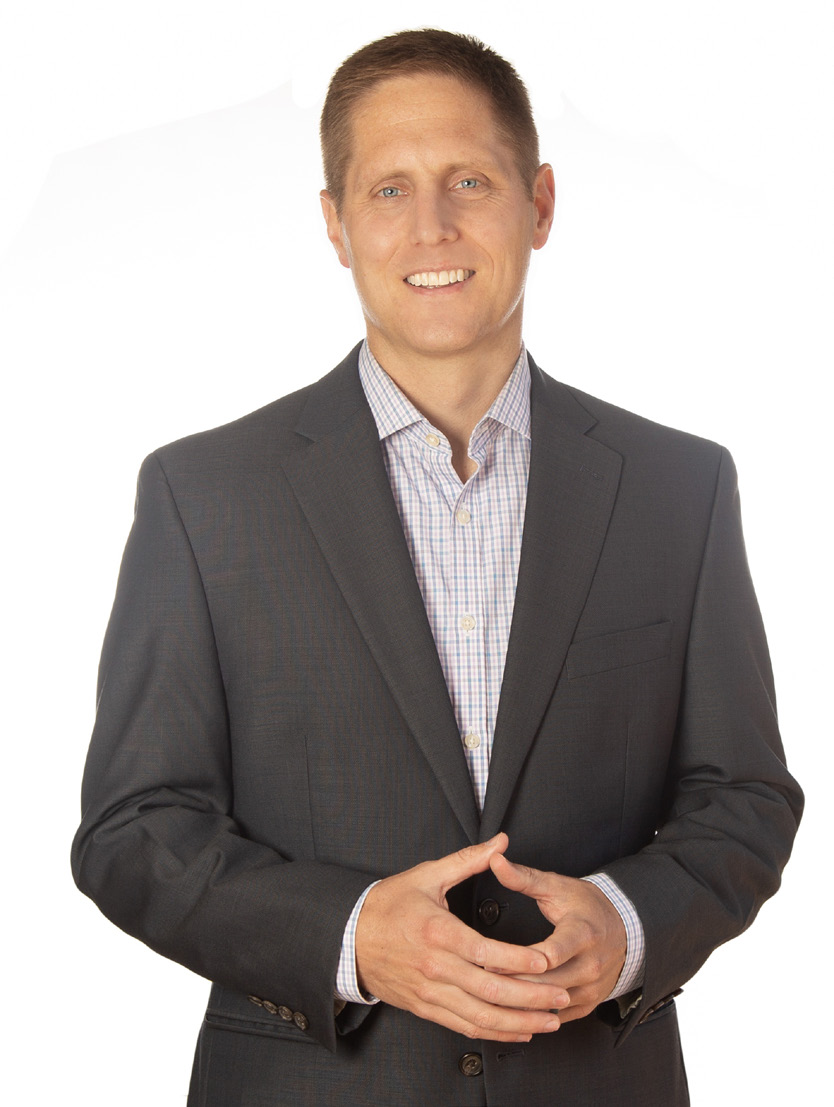 Book this Speaker
To learn more about Ryan Gottfredson or book them as a speaker, please contact us.
Bio
Ryan Gottfredson, Ph.D. is a cutting-edge leadership development author, researcher, and consultant. He helps organizations vertically develop their leaders primarily through a focus on mindsets. Ryan is the Wall Street Journal and USA Today best-selling author of "Success Mindsets: The Key to Unlocking Greater Success in Your Life, Work, & Leadership and The Elevated Leader: Leveling Up Your Leadership Through Vertical Development.  
He is also a leadership professor at the College of Business and Economics at California State University-Fullerton. He holds a Ph.D. in Organizational Behavior and Human Resources from Indiana University, and a B.A. from Brigham Young University. As a consultant, he works with organizations to develop their leaders and improve their culture (collective mindsets). 
He has worked with top leadership teams at CVS Health (top 130 leaders), Deutsche Telekom (500+ of their top 2,000 leaders), Experian, and dozens of other organizations. As a respected authority and researcher on topics related to leadership, management, and organizational behavior, Ryan has published over 19 articles across a variety of journals including: Leadership Quarterly, Journal of Management, Journal of Organizational Behavior, Business Horizons, Journal of Leadership and Organizational Studies, and Journal of Leadership Studies. His research has been cited over 3,575 times since 2018. 
Speaking Topics
Level Up: Elevating Our Ability to Master Stress and Thrive in a Complex World
Leaders and employees are struggling to rise above the stress resulting from uncertainty and complexity in their marketplace. Unfortunately, uncertainty and complexity are unlikely to decrease. This means that organizations need to find ways to elevate their leaders' and employees' abilities to navigate increasing levels of stress, pressure, uncertainty, and complexity. Ryan Gottfredson offers a cutting-edge approach to leader and employee development designed to do just that. Rather than help leaders and employees "tool up," he will help your leaders and employees "level up."
Rise & Thrive: Building Resilience and Mental Wellness for Leaders and Employees
Because of the rising demands on leaders and employees, leaders and employees are struggling with mental wellness at an alarming rate. For example, multiple outlets report that more than 50% of executives and 60% of employees struggle with their mental health. In other words, most leaders and employees are either suffering, struggling, or surviving, not thriving. In this workshop, Ryan Gottfredson will explain why these struggles are occurring, the effect that they are having on organizations, and how organizations and employees can elevate their reliance to rise above their demands and thrive. 
Success Mindsets: The Key to Meeting Today's and Tomorrow's Challenges
Great organizations have leaders and employees that are agile, innovative, and boundary pushing. Unfortunately, most leaders and employees struggle with agility, innovation, and boundary pushing. This is because 97.5% of leaders and employees have mindsets that are wired for self-protective strategies, not value-creating strategies. In this session, Ryan Gottfredson will help your leaders and employees:
Learn about four mindsets (what he terms, "Success Mindsets") necessary for agility, innovation, and boundary pushing

Awaken to the degree to which they possess these four mindsets (a personal mindset assessment can be provided to employees in advance)

Elevate their mindsets to better meet today's and tomorrow's challenges
Overwhelm Overcome: Upgrade Your Internal Operating System to Operate at a Higher Level
The most common treatment for overwhelm is a focus on improving time management. While that surely will not hurt, it generally falls short of helping people overcome overwhelm. One of the primary reasons why leaders and employees become overwhelmed is that the demands of their environment exceed their current abilities to handle and effectively navigate those demands. To address this issue, we need something more than time management, we need to upgrade our internal operating systems to operate at a higher level. In this session, Ryan Gottfredson will explain how leaders and employees can upgrade their internal operating systems so that they overcome their overwhelm.
Helping Your People To Become More Agile
Consistent change, now more than ever, is our new reality. This means that if people and organizations want to ensure they experience long-term success, they must develop the ability to be agile. Ryan brings cutting-edge expertise and frameworks to help enhance agility and long-term resilience in the face of continual change and disruption.
Helping Your Organization To Become More Future-Ready
After COVID-19, being future-ready in necessary imperative of organizations. Yet, very few organizations possess the qualities and characteristics of future-readiness. Ryan wants to help you learn how to become future-ready so that you and your organization can excel in the face of change and disruption.
Vertical Development: The Key to Elevating Your Leadership
Being a positive influence to those in our sphere of influence is difficult in the best of times. But, we are facing unprecedented change, pressure, uncertainty, and complexity, which is making it substantially more difficult to be an effective leader. If we want to be a positive influence to those we lead, we need to elevate our capacity to navigate change, pressure, uncertainty, and complexity. This requires a focus on an underused form of development: vertical development (which differs from the typical horizontal development). In this session, you will learn what vertical development is, why it is so critical for your current and future success, and how to vertically develop to elevate your leadership.
Level Up: Elevating Our Ability to Master Stress and Thrive in a Complex World
Rise & Thrive: Building Resilience and Mental Wellness for Leaders and Employees
Success Mindsets: The Key to Meeting Today's and Tomorrow's Challenges
Overwhelm Overcome: Upgrade Your Internal Operating System to Operate at a Higher Level
Helping Your People To Become More Agile
Helping Your Organization To Become More Future-Ready
Vertical Development: The Key to Elevating Your Leadership