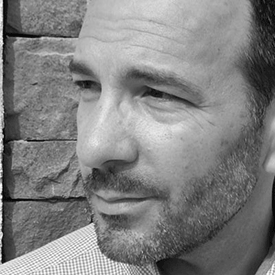 Topics
Innovation and Financial Services
The Future of Investing and Wealth Management
FinTech Power Shifts; Offline-Online
Technologies Impact on the Consumer Payments Relationship
Is NFC Dead?
Sam Maule serves as the Head of Digital at Carlisle & Gallagher Consulting Group. He joined the firm in June 2011 focusing on the Cards & Payments Community of Practice. In this role, Sam provides industry subject matter knowledge and experience to CG's Financial Services clients in support of projects such as Consumer and Commercial Card portfolio management, emerging payments, Loyalty & Prepaid, and digital/mobile banking.
Prior to CG, Sam held management positions with TSYS in a number of Consumer and Commercial Card roles to include digital card management, mobile, loyalty & prepaid and consultative services. These positions were focused both on domestic and international clients and included several years living abroad in the UK in support of the TSYS Europe Client base.
Sam is a sought after presenter and an active voice in the FinTech Social Media space. He has been named as one of 'Bank Innovation's' Coolest Brands (Honorable Mention) 2015, recognized by LeadTail and BrightIdea study as one of the top ten Twitter accounts that Innovators follow (2015), recognized by Onalytica and Jay Palter as one of the Top 100 #fintech influencers (2015); named as one of the top 30 Innovators to Watch 2014 and 44 Executives Shaping the Future of Banking 2013 by Bank Innovation; recognized by NextBank Europe in their 2014 Who's Who in FinTech series, and is a proud member of the @FinTechMafia. Sam recently joined the Digital Finance Institute as the Chief Inspiration Officer (CIO) focusing on financial inclusion for the unbanked globally. Sam is also part of the Breaking Banks radio show / podcast team and is a recurring guest host focusing on #FinTechforgood & #FinancialInclusion. Sam is the creator and catalyst behind the ongoing FemTechLeader program . The series of interviews with women leaders in technology across the globe has included interviews with executives, engineers, and start-up founders from Google, Amazon, Twitter, Amex, DBS, Standard Charter, Lloyds, Stripe, and over 200 women leaders. The series has been featured in American Banker , and multiple other publications.