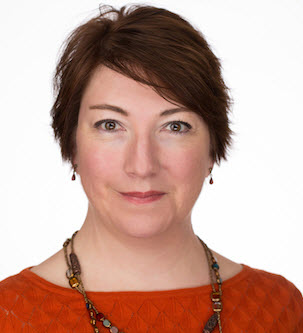 Topics
Increase Your IQ*: A Crash Course in Improving Innie-Outtie Relations (*Introvert Quotient)
You Can Go Your Own Way: Business-Building Secrets for the Introvert Entrepreneur
Networking While Introverted: Make Connections with Ease
Six Things Your Introverted Colleagues Want to Tell You (But Probably Won't)
But I'm Not a Salesperson!: Business Development Made Easier
Chatty Kathys and Quiet Keiths: Bridging the Communication Gap
Success is an Inside Job: Innies, Outties, and Our Quiet Strengths
Coaching Skills for Leaders
Dare to Fail: Leadership Lessons from Improv
Beth was in elementary school when she outlined the marketing plan for her first entrepreneurial idea, twenty-three when she learned she was an introvert, and thirty-eight when, in 2010, she put the two together to create The Introvert Entrepreneur, a personal and professional development company.
Since founding The Introvert Entrepreneur, Beth has established herself as the go-to person for introvert entrepreneurs across the globe. She is known for her sharp observations on the introvert nature, her accessibility online and in person, and her willingness to reveal her own entrepreneurial challenges alongside intelligent, heart-centered strategies for overcoming them.
A professional speaker, certified coach, and corporate trainer, Beth has coached dozens of introverted clients, trained hundreds, and spoken to thousands, championing introvert strengths and establishing her expertise in entrepreneurship, communication, and leadership.
She is an active member of the International Coach Federation (ICF) and the ICF-Washington State Chapter. Beth has enjoyed sharing her message that "Success Is an Inside Job!" with numerous organizations and corporations. Selected presentations have included Starbucks, Boeing, PrimeGlobal, Xceed Credit Union, King County Chapter of Credit Unions, Verity Credit Union, Bumbershoot's "Why This? Why That? Why Now?" series, Ignite Seattle, eWomen Networking, and Puget Sound Business Journal, among others.
Beth has contributed to blogs and articles in print and online for Psychology Today, Entrepreneur Magazine, Success Magazine, Crain's Business Chicago, Aquarius Magazine, Seattle Times, and the Toilet Paper Entrepreneur, among others. Her extremely popular podcast, "The Introvert Entrepreneur," features interviews with well-known and emerging introvert entrepreneurs, including Tony Hseih, Brad Feld, Chris Guillebeau, Pamela Slim, Susan Cain, Nancy Ancowitz, Laurie Helgoe and Barbara Markway, as well as experts in social media, marketing and sales, personal growth and networking. Beth's individual voice comes out of her experiences as a personal coach, classical musician, arts administrator, nonprofit professional, and entrepreneur.
Her first book, Insight: Reflections on the Gifts of Being an Introvert, has attracted an international audience of readers since its release in July 2012 (tiny.cc/insightbookonamazon). Her second book, The Introvert Entrepreneur, will be published by Perigee Books in November 2015.